During the academic year events run by, or connected to the campus gardens will be listed here!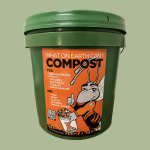 Join the Composting Program for Community Composting Hours on Friday, 9/29 at 3pm! Hang out in the Grove, eat snacks and help us compost our community's food scraps into nutrient-rich compost!
Grove: Located in the forested area between DeWaters Hall, the Living Learning Houses along Lovell Street and the Arcus Center for Social Justice Leadership building.  
Questions? Please contact Composting@kzoo.edu