Located behind 1324 Academy Street, the Jolly Community Garden was first planted in the spring of 2010. It is named in honor of Seema Jolly '07, the first instructor of the gardening course and a strong force behind the garden's success. The garden serves as an outdoor classroom in spring and fall quarters, when the college offers a course in Gardening through the Physical Education Department. Through the summer, the garden is maintained by a community of College staff, students, faculty members, and friends.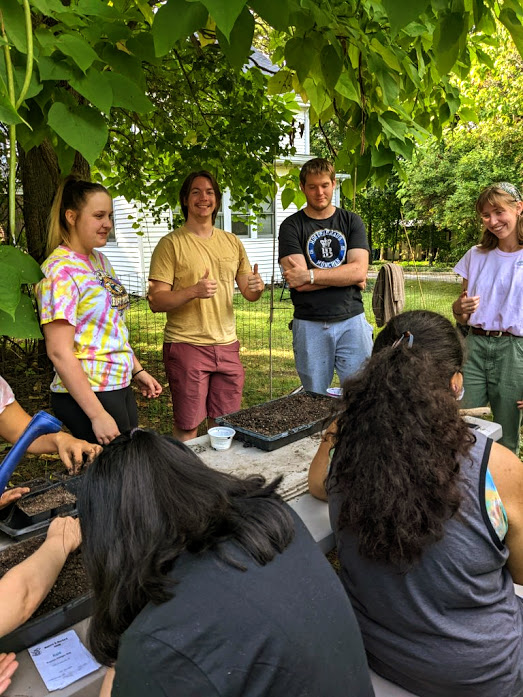 Supporters of The Jolly Garden
The Arcus Center for Social Justice Leadership
Mary Jane Underwood Stryker Institute for Service Learning
Larry J. Bell '80 Environmental Stewardship Center
Community Benefactors
Facilities Management
Kalamazoo College Gardening Class
Physical Education Department
Get Involved!
Students can take the Gardening PE class during Fall and Spring Terms
Students, Faculty and Staff can claim a bed during the summer depending on availability
To be added to The Jolly Garden email list for community work days, please email Jane.Hoinville@kzoo.edu